Association Ait Bouguemez pour les oeuvres sociales
Supports Children,Youth, and older health
At ABOS (Association Ait Bouguemez pour les œuvres sociales), our mission is to uplift and empower the Ait Bouguemez community through various initiatives focused on healthcare improvement, education advancement, women empowerment, and environmental conservation. We envision a thriving and sustainable future for our community, where every individual has access to essential services and opportunities for growth.
We strive to enhance healthcare services in Ait Bouguemez by facilitating access to quality medical care, organizing health campaigns, and supporting healthcare infrastructure development.
We are dedicated to providing educational opportunities for children and adults in Ait Bouguemez. We support schools, provide scholarships, and organize educational workshops to foster a love for learning and empower individuals with knowledge and skills.
We strongly believe in the empowerment of women as key agents of change. Through training programs, entrepreneurship support, and awareness campaigns, we aim to empower women in Ait Bouguemez, enabling them to achieve economic independence and social empowerment.
— Environmental Conservation
We are committed to preserving the natural beauty and ecological balance of Ait Bouguemez. Our projects include reforestation initiatives, waste management campaigns, and promoting sustainable practices to ensure a greener and healthier environment.
— Projects and Achievements
Over the years, ABOS has successfully implemented several projects that have made a significant impact on the lives of individuals in our community. From organizing medical camps and renovating school buildings to empowering local women through vocational training, our initiatives have touched many lives and created positive change.
We firmly believe in the power of collaboration and community involvement. ABOS works closely with local organizations, community leaders, and dedicated volunteers to ensure the effective implementation of our projects. Together, we strive to create a united front in addressing the challenges faced by the Ait Bouguemez community.
— Volunteer Opportunities
We welcome individuals who are passionate about making a difference to join us as volunteers. Whether you have expertise in healthcare, education, women empowerment, or environmental conservation, your skills and dedication can contribute to our projects and initiatives. Together, we can create a lasting impact.
Your support is vital in helping us continue our work and expand our reach. By donating or participating in our fundraising events, you can directly contribute to the betterment of the Ait Bouguemez community. Your generosity allows us to initiate new projects, reach more individuals, and create sustainable change.
Visit our website regularly to stay updated on upcoming events, success stories, and news related to our initiatives. Follow us on social media to join the conversation, share your thoughts, and spread awareness about ABOS and the work we do.
Contact Us: 
For any inquiries or to learn more about ABOS and how you can get involved, please reach out to us at association.abos.2021@gmail.com. We look forward to hearing from you!
Together, let's build a brighter future for Ait Bouguemez
Carry out actions likely to bring social benefits for the population of Ait Bouguemez.
Strengthen the solidarity and responsibility of the population within the Ait Bouguemez valley.
Put in place the structures, tools and means necessary to ensure quality social services for the benefit of the population.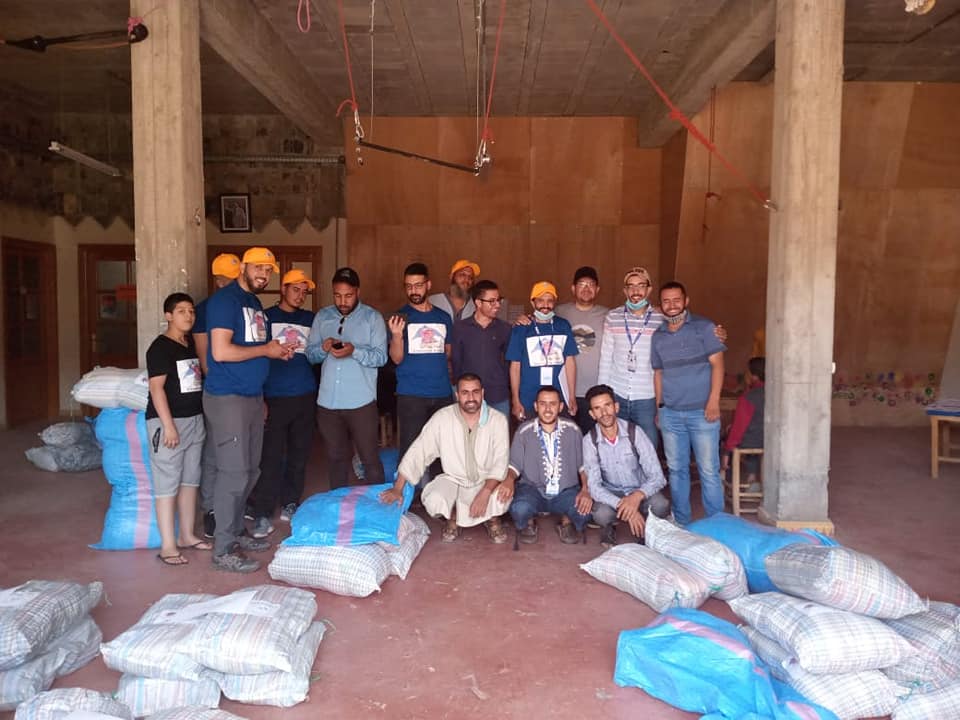 Participate in the development of a social strategy with the establishment of structures to undertake social actions having a positive impact on the population.
Contribute to improving the lives of the Bouguemez's people.
Participate in the conservation of the social heritage of the Ait Bouguemez valley.
Promote the development of the children of Ait Bouguemez by organizing leisure activities in their favor.