Across the Globe, We Are United in Our Dedication to Ait Bouguemez's Health
We are a group of volunteers".
 "Ait Biugumez pour les œuvres sociales " is an association that focuses on health care and the well-being of Ait Bougumez inhabitants.
This health care association champions its members to provide resources, information and opportunities to the inhabitants. Furthermore, the association is mainly concerned with keeping the inhabitants of the valley healthy by promoting programs that aim to engage and empower individuals, communities to choose healthy behaviors and make changes that will reduce the risk of developing chronic diseases and other morbidities.
This health association's main objective is to help patients, particularly, people in difficult circumstances who are poor and can not afford the treatment-costs and medicines. Also, it works to protect people's health, reduce health disparities and promote sense of health care in Ait Bougmmaz Valley. Therefore, we would like to invite more volunteers who are happy to join us in this nobal mession by suggesting ideas, supporting and engaging in our social initiatives..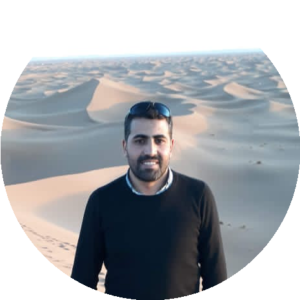 Outeglaout, was born in 1982 and grew up in the Ait Bougmez valley. After his Baccalaureate in Modern Letters in 2002, Mohamed got the mountains guide diploma. Since 2009 he has known the associative field as an active and voluntary member through several associations. Currently he is very proud to be part of the team of the "ABOS" association, and he is ready to put his creativity, dynamism, and abilities at the service of our team.
Hmad Niaouamene
Born and raised in ait bougmez valley.
Touristic Guide and cofounder of ABOS, Active volunteer with Many other Associations in both Bougmez and Marrakech.
The transportation of  the  patients to the hospital 
making a good decision
Finding funds 
Finding partners
The finance of the operations …
Improve the health of Ait Bouguemez and achieve equity in health status
Create the healthiest generation in Ait Bouguemez
We deliver on our promises; we are reliable and straight-talking. We do what we say we will do, when we say we will.  If there is a problem, we deal with it transparently, and do all that we can to resolve it and improve things for the future.  We believe in building and earning respect by our actions.